French organization
The Center for Rare Earth and Actinides Research (CenTRA) is a french association aiming at promoting the research on the so-called f-elements. Their actions are intended to gather scientists, to tackle ambitious scientific projects, to train the younger scientists and to inform the general public on the important use of these chemical elements.
Events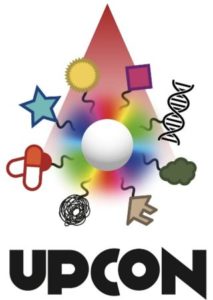 The conferences are a forum for discussing advances in the field of upconversion nanomaterials among researchers from academia and industry and for defining future trends in the field. The UPCON conference series originates from The European Upconversion Network that was coordinated by Hans-Heiner Gorris and Tero Soukka from 2014 to 2018. The 1st UPCON in Wrocław (Poland) in 2016 and the 2nd UPCON in 2018 in Valencia (Spain) were organized as both Summer School and Conference, whereas the 3rd UPCON in 2021 in Compiegne (France) was a 100% online conference (UPCONline 2021) due to COVID-19.
UPCON 2024 will be held in Montreal, Canada from 7th to 11th April, 2024.
ICL is an international conference series held every three years with a program focused on all types of luminescent materials, the processes governing light emission and the applications of these systems. It recently took place in Changchun, China (2021), João Pessoa, Brazil (2017), Wrocław, Poland (2014), and Ann Arbor, USA, (2011).
ICL 2023 is organized by Chimie ParisTech-PSL, Sorbonne University, Ecole Polytechnique, ENS Paris-Saclay, Université Sorbonne Paris Nord, and the Société Française d'Optique and will be held in Paris, France from August 27th to September 1st 2023.